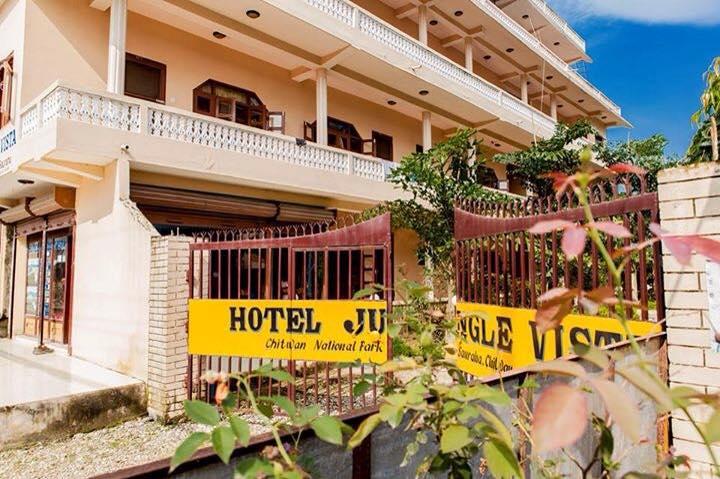 Introduction 
Chitwan National Park is the first national park of Nepal since 1973AD.  The park is recognized in Asia, and all over the world, also entitled by UNESCO as World Heritage site. It covers an area of 932 sq. km of Sal forest, water marshes and rippling grassland. This national park helps to illustrate Nepal's commitments towards conservation with the aim of protecting wildlife and their habitat.
Chitwan National Park is located in the subtropical Inner lowlands of south-central Nepal. It has the tropical monsoon climate with high humidity throughout the year. The immemorial panoramic beauty has attracted sages and seers as well as modern tourist too.
Hotel Jungle Vista
Hotel Jungle Vista situates in the heart of Sauraha village; a well-known tourist hub, just to the north-center of National park. The hotel offers the unique architecture, sophisticated accommodation and all modern amenities. A suitable and ideal place for families, friends, groups; The Hotel ensures the best customer service with all available technology in the Tiger land of Nepal.